Gaza is laboratory for US-Mexico border tunnel warfare
(Feb. 17, 2016) No longer content with suffocating Gaza by air, land and sea, Israel is expanding its blockade below ground with a new tunnel warfare system.
The US government is bankrolling the project to the tune of $120 million, with hopes of installing the technology at the US border with Mexico.
The anti-tunnel system is part of Prime Minister Benjamin Netanyahu's efforts to transform Israel into a giant fortress.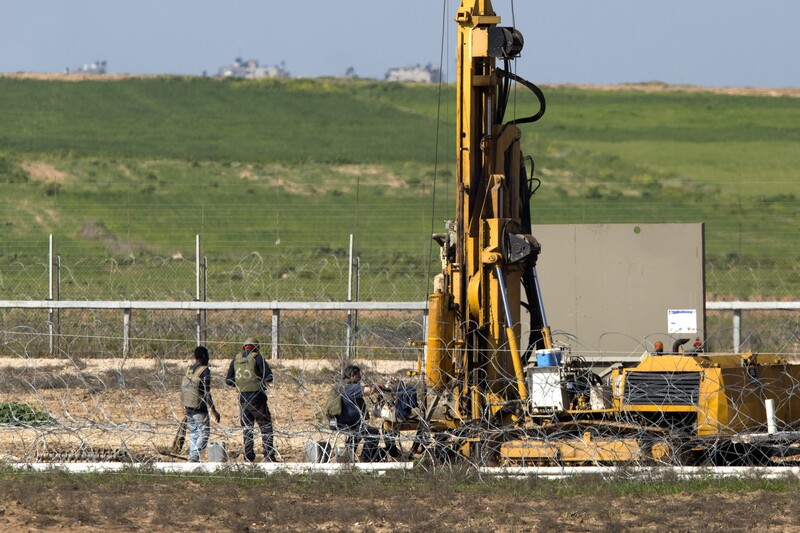 Israeli personnel operate a drilling rig along the boundary with the Gaza Strip, as part of operations to develop tunnel-detection technology, 3 February.
(Jim HollanderEPA/Newscom)
Last week, while touring the wall Israel is building at its boundary with Jordan, Netanyahu announced his plan to wall Israel off entirely to keep out Palestinians and Arabs from neighboring countries, whom he likened to animals.
"In our neighborhood, we need to protect ourselves from wild beasts" by surrounding "the entire state of Israel with a fence, a barrier," he said.
And the US is using it as an opportunity to outsource its own border militarization objectives.
Read the entire article here:
https://electronicintifada.net/blogs/rania-khalek/gaza-laboratory-us-mexico-border-tunnel-warfare